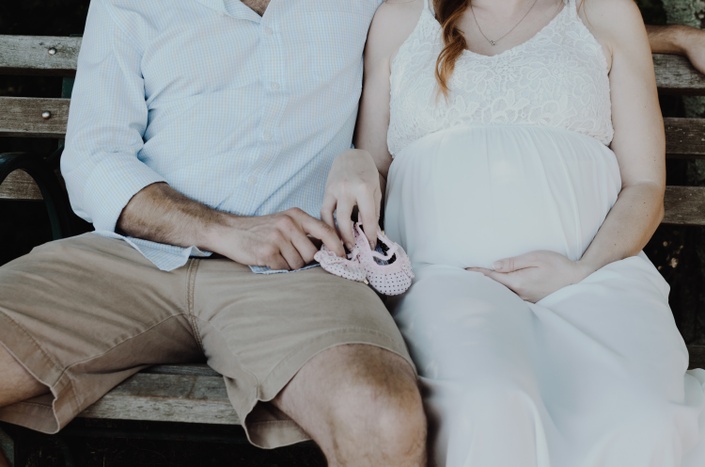 Certified Baby Planner ™ English (Self-Directed)
Our online baby planner certification courses offer participants a complete business and career package.
Enroll in Course
Your Instructor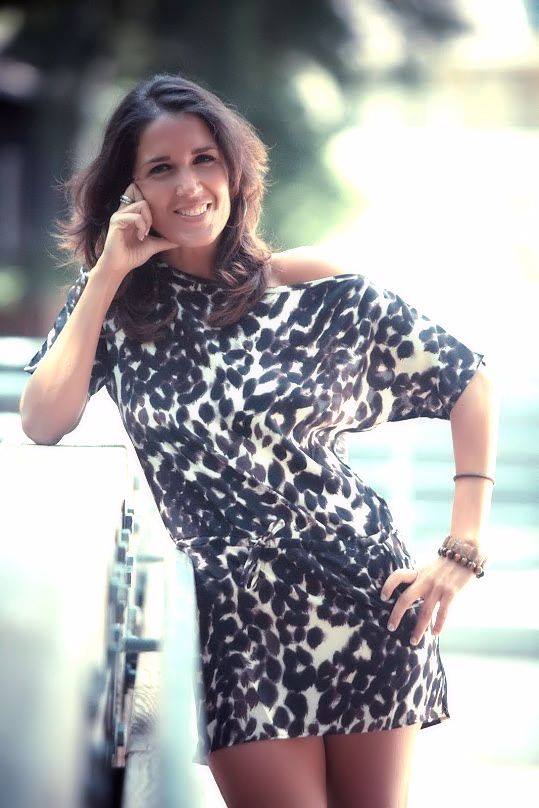 Mary "Mar" De Carlo Oscategui- RYT 500, is a holistic health, lifestyle, business coach, author, artist, performer, group facilitator and founder of several global companies. She has also served as an SBDC small business adviser and a board member of the Fairfax Chamber of Commerce.
Mar began her expansive coaching path with the health and fitness twenty three years ago where she trained and worked with individuals and groups as a group exercise instructor, personal trainer, pilates and yoga instructor. Along the way she became involved in the business side of these industries where eventually she became a manager and then entrepreneur of several successful businesses in the health and birth industries. Mar found business to be a powerful gateway for personal, spiritual and social growth where one can find deep personal fulfillment.
Having worked with many groups and individuals in throughout the world her experience has allowed me to regularly teach and train people from all walks of life. As a result, it has also lead her to understand the variety of physical and emotional needs that each individual has.
In 2007, on a summer trip to Ojai, California, her daughter, Bella Luna was conceived, she had a home birth which transformed her life and gave birth to expanding her knowledge on maternity, parenting and "green" living. Her inspiration led her to support families where she founded two additional companies: TheBabyPlanner.com and International Maternity & Parenting Institute.
She has overcome countless challenges throughout her life; using each as stepping stones to not only form the person she today but to also help others overcome their challenges in the most practical, inspirational and transformative way.
She enjoys advising and coaching businesses and entrepreneurs in the fitness, yoga, wellness and birth industries along with regularly teaching in person and online group classes. For Mar business is personal and as a result her work holistically integrates scientific research and intuitive knowledge using the modalities of yoga, dance, pilates, nutrition, fitness, reiki, dance, energy work, stress management, green living, meditation, sleep and rest. She blends her business savvy skills with an integrative sustainable approach to her work.
She successfully launched multiple companies helping others to grow and succeed – all while maintaining her health, sanity, and love for life. Her qualifications include over two dozen certifications in the health, fitness, yoga and maternity fields covering a range of holistic topics: exercise, stress management, nutrition, sleep, eco-consulting, somatic yoga therapy, meditation, pilates, pregnancy, birth, wellness coaching, and business coaching. She is a mom to two children and the author of three books: "Green Body Green Birth" , "The Baby Planner Profession: What You Need to Know" and "Awakening Through Sleep: A Transformational and Spiritual Guide to Pregnancy, Parent and Child Sleep".
Mar's Companies Include:
Marin Business Sanctuary, Founder
International Maternity and Parenting Institute (IMPI), Founder and CEO
Association of Professional Sleep Consultants (APSC), Founder
International Academy of Baby Planner Professionals (IABPP), Founder
Physical Awakening, Holistic Health & Fitness Services
Media
Mar has presented for the The Association For Prenatal And Perinatal Psychology And Health, BirthKeepers Summit, International Association for Child Safety,International Nanny Association.She has been featured in a variety of media publications which you can find on her media page: Consumer Reports, US News & World Report, LA Times, Pregnancy & Newborn Magazine, SF Examiner, Kiwi Magazine, Green Child Magazine, Bay Area Parent, Marin TV and more….She has been an interviewed guest for the Conscious Mama Show, Well and Wise Online Mama Summit, Food Body Spirit Connection Summit, Women's Global Summit, Core Freedom Show, Awakening Online and Making a Difference in Marin.
Course Curriculum
Welcome to the course!
Available in days
days after you enroll
Getting Started
Available in days
days after you enroll
Module 1: Introduction to Baby Planning
Available in days
days after you enroll
My journey at IMI began June 2012, after coming across Mary's book- The Baby Planner Profession. I have a BA in Finance and have been working in the Banking industry for a little over 8 years. At that time of enrollment to IMI, I was approximately 7 months pregnant with my second son and decided then to begin a new career. I know, I know, I'm a dare devil, but I call it- my calling. Mainly because ever since I can remember, I always had that feeling that I was destined for something more. But couldn't figure out what it was – until I gave birth!

Being a soon to be be graduate and being personally mentored by Mary, has been a joy and beyond. Through the Baby Planner Certification program, I have gained the knowledge and expertise to begin my own company. Wow- my OWN company!!!! I love that. Also, that I will be able to make my own schedule and watch my children grow up. Which can't get any better than that! Well, I'm lying. Helping future parents become prepared for their own transition and journey into parenthood, and encouraging and building on their intuition is also a huge plus.

I currently live in Brooklyn, NY with my fantastic husband and 2 beautiful, full of life, boys.
Living in NYC-the place that never sleeps- is just that! Everyone is on work mode ALL THE TIME. They want what they want now, this second, and if they can't get it that minute, it isn't worth it and they go to the next topic. Well at least that was me.
This was my main problem- to learn to CHILL OUT!

Mary helped me by reassuring me that a successful business takes time. It's not a one night wonder. Like Mary says, it's your child that you gave birth to and you have to properly take the time to nurture it so it can grow.
Mary and her program has taught me just that. To relax ( especially since I was 7 months pregnant). That time isn't going anywhere, and it's ok if I can't get something done this specific minute.

In addition, Mary personally has guided me with advice from my logo design, helping me find a lawyer and insurance company to protect me and my business, to just a simple Congratulations on your beautiful boy Carolina! By the way, Mary and I were a month a part from delivering our beautiful boys, which I thought was a great bonding experience for her and I.

In addition, not only does Mary ALWAYS respond to my many many emails I send her, that same day, she is always genuine, sincere, and always willing to help with any question I have.
So thank you Mary and thank you IMI for giving me the education, empowerment and most of all support and resources for opening my own Baby Planning business.
Best regards,
Carolina Romanyuk, Baby Planner and Sleep Consultant
"I picked up the stress management coach from the maternity institute, for a very important reason: my sister (who has depression), and off course or my customers too. Additionally, I am taking the baby planner certification. The courses have shown great success, as I try to implement what I learn into my work, but the most importantly it has helped my sister to slowly walk out from her depression ………I strongly recommend the maternity stress management and baby planner course. The education has been ideal to build my business, as my business is about dealing with people's health, stress, emotions, and confidence. I will continue to explore more with maternity institute to build up my brain with more knowledge. Thank you Mar! Thank you Maternity institute! God Bless!"


Yvette Chiang
 2012 Maternity Stress Management Coach & Baby Planner Graduate
"I love being a baby planner !
Being a baby planner is helping moms and dads during conception, pregnancy and baby's arrival by giving them customized information and support them to make the best decision for them. The IMPI-IABPP Baby Planner 16 week program is the best way to learn all the answers to formulating a baby planner business and career. Since I've started my course, I've learned a lot about maternity, babies but also business; very useful business notions that guide you through to build your own baby planner company. We've been studying a variety maternity subjects that I am really happy to know better as a baby planner but as a mommy too. The classes are easy to attend on the Internet and well organized. You can also share ideas and tips with others baby planners-to-be. Homeworks are useful and helpful. Ms Oscategui is really easy to reach, flexible and very professional. She really knows her stuff.
I can't wait to begin my Green Proofer course. Baby Planner It's a good certified profession that can help you become the mompreneur you've always dreamed of. Vamos Mamas !"
Marie-Pier Villeneuve
Baby Planner, Quebec
"Mar has been the best connection I made during the year 2011 and to meet her has been a great present for me and for my business. She made me open my mind and my eyes and now it is clear that my way will be that of supporting and helping women in becoming conscious and happy moms.

Her guide has always been so stimulating and supportive and I really hope to be as good as her with my future clients."
Michela Fratus

2011 Baby Planner and 2012 Maternity Stress Management Coach Graduate