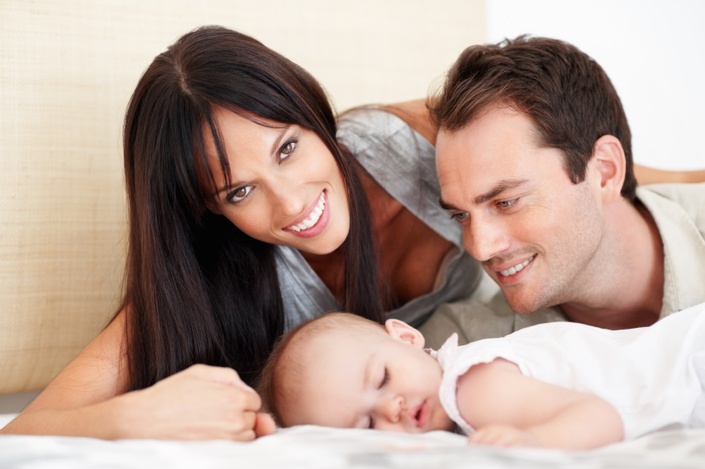 Maternity & Child Sleep Consultant™ English (Global)
Think Your Child Needs Sleep Training? Think Again: Introducing a Holistic Approach to Sleep that Begins Before Baby is Born
Enroll in Course
The International Parenting and Health Institute (IHPI) and formerly The International Maternity and Parenting Institute (IMPI) is pleased to announce the expansion of our Maternity and Child Sleep Consultant Certification program.
Our Approach
At IPHI, our approach is holistic and based on our founder Mar De Carlo's Holistic Science of Sleep Method and book "Awakening Through Sleep"
The Holistic Science of Sleep Method combines Holistic Thinking and Application with the Scientific Method to provide long term and balanced solutions to adult and child sleep challenges.
The HSS Method supports sleep as a natural function of the human body that does not need to be taught or trained. Rather, it's a matter of addressing the things that are interfering with the body's natural rhythms, homeostasis and inviting a lifestyle for the whole family that supports sleep.
Mar says, "Our children's bodies do not need to technically be "trained" to sleep. By nature's design, human bodies are already programmed to sleep and will do so if we support the process.
Children go through various stages of sleep development similarly to walking, eating, talking etc…and most often there are many health and lifestyle factors, in addition to unrealistic expectations parents are unaware of getting in the way sleep."
The HSS Method does not believe in a "one size fits all" or "sleep training" approach to sleep consulting. Instead we use what our founder Mar has coined as "Sleep Optimizing" strategies to thoroughly investigate and address imbalances in optimal human function (physical, mental, emotional) and external forces (social, cultural, environmental) that inhibit sleep and may lead to adult and child sleep challenges during pregnancy, parenting during infancy and beyond.
By examining the entire context for sleep – the physical, emotional, social, developmental and environmental factors – we address the sleep needs for the family with a minimum of frustration for both parents and children and teach our sleep consultants not only to understand the natural factors that regulate and influence sleep through a child's various stages of development but also learning from the child. Often parents and professionals rely so heavily and get hyper focused on books and rigid methods that they overlook what their child is teaching them about sleep. The child is also a book that is providing us information we must consistently learn from. Children teach and guide us just as much as we do them. We just have to tune in.
What Makes Our Holistic Approach to Sleep Consulting Unique?
Healthy Sleep Begins During Pregnancy
Planning, preparation, and education are essential to supporting a family's sleep needs and goals. A child sleep consultant can play a viable and empowering role when working with families before the baby is born. At IPHI, we take preventive measures to address sleep challenges early on during pregnancy rather than waiting for extremely sleep deprived and exhausted families to seek the aid of a sleep consultant postpartum at four months, six months, or later.
Through our "Holistic Science of Sleep Method™" based on our founder, Mar De Carlo Oscategui's book, "Awakening Through Sleep" you will:
Learn how to solve sleep challenges through "sleep optimizing" strategies that do not involve the use of sleep training.
Learn and understand how to uncover the root of each sleep challenge that inhibits the body's natural ability to sleep.
Understand a diversity of parenting philosophies, consider what underlies children's behaviors temperaments in the context of sleep to discover the root of the sleep challenge, respond to a range of family sleep goals, and identify and discuss factors that may impact healthy sleep habits.
Learn how to work with pregnancy sleep in order to support mom and baby's sleep and take preventative measures to prepare for child sleep.
Learn how to work with and support families from infancy to toddler.
You will be trained to address key issues through thorough investigative work, discovering the root that may be contributing to sleep disruption rather than jumping too quickly to implement a specific behavioral approach.
Understand the scientific and natural foundations of sleep, how it works and our holistic context for sleep when working with families.
Understand the interplay between the science of sleep, the behavior of sleep, lifestyle, beliefs and the emotional well-being component of sleep.
Understand and Learn how nutrition affects sleep.
Understand and Learn how parent's lifestyle, energy, expectations and behavior affects sleep.
Learn how birth trauma and secure attachment affects sleep.
Learn how an eco-lifestyle affects sleep.
Learn about the many controversies, misconceptions and unrealistic expectations for child sleep.
Learn how to work with a range of simple and complex sleep challenges and cases.
Use practical applications to strengthen your skills before graduating.
Focus significant attention on understanding the role of a Maternity & Child Sleep Consultant, including counseling families and assessing their readiness for change, the breastfeeding relationship, the role of sleep in pregnancy, the role of relationships, self-care, safety, neuroscience, social and cultural factors that affect sleep, and the importance of mental, physical, spiritual and emotional well-being in sleep consulting practices.
Graduates from the IPHI Maternity & Child Sleep Consultant Certification program are trained:
Holistic Science of Sleep Method™
With an integrative holistic and healthy approach to sleep using healthy sleep foundations.
To be a part of the first child sleep consulting organization to pioneer and include pregnancy sleep, sleep optimization, holistic science of sleep method, psychology, impact of birth trauma and secure attachment on sleep, emotional well-being, holistic nutrition, green awareness, breastfeeding and maternity and newborn sleep into child sleep consulting.
Our program provides you the resources and tools to understand the various methodologies and when to apply them, if and when it may be necessary.
In the science of sleep for adults, infant and children.
In family dynamics, temperaments, sleep environments, sleep/wake-time windows, sleep associations/crutches, and developmental milestones.
To offer an objective approach with families in order to develop healthy sleep habits that are age and developmentally appropriate for their clients' needs, lifestyle, and values.
To support, educate and prepare families during pregnancy about newborn and child sleep.
To educate and raise awareness about health, fitness and nutrition for mother (pre/postnatal) in relation to sleep.
To support parents postpartum with their sleep issues during their time of transition.
With an understanding of sleep challenges and solutions, lactation, special needs, overnight work, and nutrition.
With an in-depth look at sleep products and safety.
With an in-depth look at green and eco-friendly sleep practices.
With a comprehension of a Sleep Consultant's scope of practice, boundaries to practice, and when to refer out.
To be aware of issues that involve medical attention, such as abuse, trauma and postpartum depression, in order to provide the client the proper guidance and referral.
The IPHI Maternity & Sleep Consultant Certification Curriculum also includes:
Continuing education.
A basic guide on how to start or manage your Sleep Consultant Business with an optional add on extended course if needed.
Support for sleep consultants that want to work overnight shifts and/or hourly consultations.
A specialized sleep mentoring team and experienced sleep experts, welcomed as guest speakers throughout the course.
Live interaction with the instructors on a weekly basis.
Weekly email and one hour phone accessibility to instructors during our weekly online support group offered nine months each year.
A multi-cultural international classroom.
Continuous support during and after the course with monthly on-line calls.
An invitation to apply for membership to Association of Professional Sleep Consultants (APSC).
Component One of our Certification Program is the Certification Course Curriculum and an Overview to Coaching:
What is a coach?
The difference between a coach and consultant
What a coach is and is not
Client/Coach Relationship
The Coaching Contract
The Six Stages of Readiness for Change and How to Work with each stage
Client Assessment/Questionnaire
Fundamental Coaching Skills
Goal Setting/Motivators
Working with Client's Learning Style
Overcoming Obstacles
Maintenance
Time Management
The role of a Maternity & Child Sleep Consultant and the opportunities available
A basic review of all the sleep consultant methods and controversies in the maternity industry
Basic maternity & child sleep issues and solutions
The Business Basics Of Sleep: what is involved and what you need to get started
The Science of Sleep: stages
Sleep for mom during pregnancy
Sleep for parents postpartum
Sleep for baby
Understanding the language of crying
Emotional Well-Being
Health Science
Understanding the most popular and common approaches/methods
Transitions
Sleeping challenges and solutions for parents and babies
Sleep environments
Nutrition
Behavior
Common sleep disruptors and challenges
Breastfeeding
Dream feeding
Cluster feeding
Mother-Baby relationship
Secure attachment theory
Separation anxiety
Colic/reflux
SIDS
Sleep apnea
Bedwetting
Swaddling
White noise
Overnight work
Postpartum depression
Greening sleep
Sleep products
Special needs
Grief/loss
Client intake form and initial consult
Case studies
Liability
The Structure of Our Program
Our Maternity and Child Sleep Program is an online program combining self-paced modules and live classes.
There are two main components required to obtain certification:
Component One is a combination self-paced online and online weekly support live course introducing you to your role as a coach and all aspects of sleep in your sleep consulting work.
Component Two is a live online four month program (offered three times a year January, May and September) where participants have an opportunity to take all they have learned from Component One and apply it in case study work that is covered each week for 16 weeks. We will explore many specialized and standard cases utilizing the knowledge and skills gained in Component One.
There are online course modules that may be completed at your convenience, and live weekly support and discussion calls.
Participants have one year to complete our program.
Upon completion of Components One and Two, students receive a Certification to become Certified Maternity & Child Sleep Consultants and are considered graduates of the full IPHI Maternity & Child Sleep Consultant Program.
Students may obtain their full certification upon completion of Components One and Two.
Online Weekly Live Support Calls are available for 10 months each year and are available to you for support. Ask us any questions If you cannot attend live online weekly calls, you have the option of emailing us your questions. You will receive the class recording each week class is held. Additionally, our Facebook group is also available for support from our graduates and current students.
You can begin this course to become a certified Maternity & Child Sleep Consultant at any time by enrolling in Component One (this course).
To enroll for Component Two: Once you have reached module 10 of component one, you may register for component two by clicking here.
Want to save $50?
Send us a check at:
PO Box 996
Ojai, CA 93024
Get Started Now



Your Instructor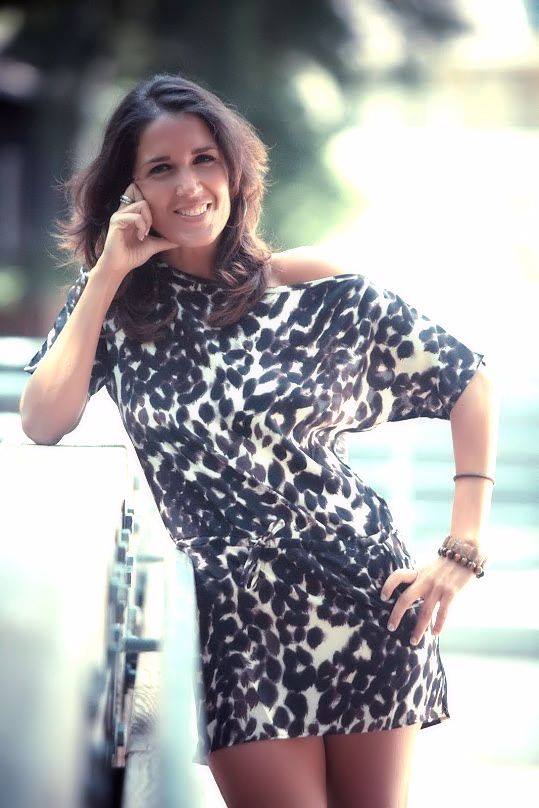 Mary "Mar" De Carlo Oscategui- RYT 500, is a holistic health, lifestyle, business coach, author, artist, performer, group facilitator and founder of several global companies. She has also served as an SBDC small business adviser and a board member of the Fairfax Chamber of Commerce.
Mar began her expansive coaching path with the health and fitness twenty three years ago where she trained and worked with individuals and groups as a group exercise instructor, personal trainer, pilates and yoga instructor. Along the way she became involved in the business side of these industries where eventually she became a manager and then entrepreneur of several successful businesses in the health and birth industries. Mar found business to be a powerful gateway for personal, spiritual and social growth where one can find deep personal fulfillment.
Having worked with many groups and individuals in throughout the world her experience has allowed me to regularly teach and train people from all walks of life. As a result, it has also lead her to understand the variety of physical and emotional needs that each individual has.
In 2007, on a summer trip to Ojai, California, her daughter, Bella Luna was conceived, she had a home birth which transformed her life and gave birth to expanding her knowledge on maternity, parenting and "green" living. Her inspiration led her to support families where she founded two additional companies: TheBabyPlanner.com and International Maternity & Parenting Institute.
She has overcome countless challenges throughout her life; using each as stepping stones to not only form the person she today but to also help others overcome their challenges in the most practical, inspirational and transformative way.
She enjoys advising and coaching businesses and entrepreneurs in the fitness, yoga, wellness and birth industries along with regularly teaching in person and online group classes. For Mar business is personal and as a result her work holistically integrates scientific research and intuitive knowledge using the modalities of yoga, dance, pilates, nutrition, fitness, reiki, dance, energy work, stress management, green living, meditation, sleep and rest. She blends her business savvy skills with an integrative sustainable approach to her work.
She successfully launched multiple companies helping others to grow and succeed – all while maintaining her health, sanity, and love for life. Her qualifications include over two dozen certifications in the health, fitness, yoga and maternity fields covering a range of holistic topics: exercise, stress management, nutrition, sleep, eco-consulting, somatic yoga therapy, meditation, pilates, pregnancy, birth, wellness coaching, and business coaching. She is a mom to two children and the author of three books: "Green Body Green Birth" , "The Baby Planner Profession: What You Need to Know" and "Awakening Through Sleep: A Transformational and Spiritual Guide to Pregnancy, Parent and Child Sleep".
Mar's Companies Include:
Marin Business Sanctuary, Founder
International Maternity and Parenting Institute (IMPI), Founder and CEO
Association of Professional Sleep Consultants (APSC), Founder
International Academy of Baby Planner Professionals (IABPP), Founder
Physical Awakening, Holistic Health & Fitness Services
Media
Mar has presented for the The Association For Prenatal And Perinatal Psychology And Health, BirthKeepers Summit, International Association for Child Safety,International Nanny Association.She has been featured in a variety of media publications which you can find on her media page: Consumer Reports, US News & World Report, LA Times, Pregnancy & Newborn Magazine, SF Examiner, Kiwi Magazine, Green Child Magazine, Bay Area Parent, Marin TV and more….She has been an interviewed guest for the Conscious Mama Show, Well and Wise Online Mama Summit, Food Body Spirit Connection Summit, Women's Global Summit, Core Freedom Show, Awakening Online and Making a Difference in Marin.