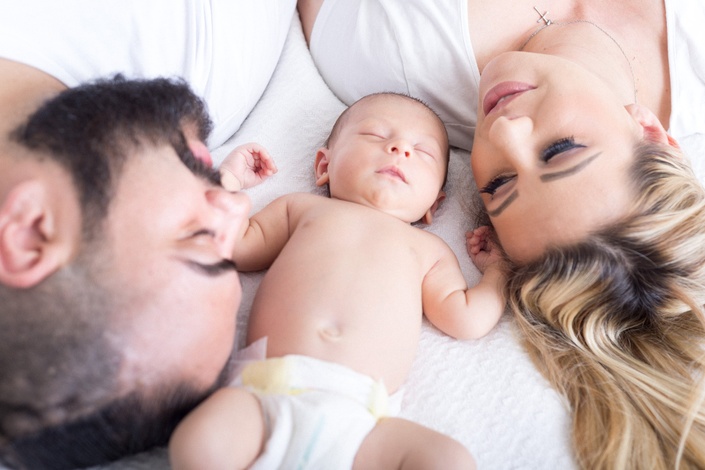 Maternity & Child Sleep Consultant™
Think Your Child Needs Sleep Training? Think Again: Introducing a Holistic Approach to Sleep that Begins Before Baby is Born
Enroll in Course
Maternity and Child Sleep Consultant
If you are interested in becoming a highly skilled and transformational holistic maternity and child sleep consultant to support families, we are the first organization to pioneer a holistic no sleep training team based approach in 2011 that begins during pregnancy, extends to toddler and includes a strong focus on parental/caregiver physical and emotional wellbeing.
Rather than choosing a baby led vs parent led approach, we support a team led approach that addresses and supports everyone's needs in the entire family dynamic.
Introducing the first developed, launched and one of its' kind Holistic Approach to Child Sleep that Begins Before Baby is Born based on our founder Mar De Carlo's Holistic Science of Sleep Method and book "Awakening Through Sleep."

Mar says, "Our children's bodies do not need to technically be "trained" to sleep. By nature's design, human bodies are already programmed to sleep and will do so if we support the process.
Children go through various stages of sleep development similarly to walking, eating, talking etc…and most often there are many health and lifestyle factors, in addition to unrealistic expectations parents are unaware of getting in the way sleep."
The HSS Method does not believe in a "one size fits all" or "sleep training" approach to sleep consulting. Instead we use what our founder Mar has coined as "Sleep Optimizing" strategies to thoroughly investigate and address imbalances in optimal human function (physical, mental, emotional) and external forces (social, cultural, environmental) that inhibit sleep and may lead to adult and child sleep challenges during pregnancy, parenting during infancy and beyond.
By examining the entire context for sleep – the physical, emotional, social, developmental and environmental factors – we address the sleep needs for the family with a minimum of frustration for both parents and children and teach our sleep consultants not only to understand the natural factors that regulate and influence sleep through a child's various stages of development but also learning from the child. Often parents and professionals rely so heavily and get hyper focused on books and rigid methods that they overlook what their child is teaching them about sleep. The child is also a book that is providing us information we must consistently learn from. Children teach and guide us just as much as we do them. We just have to tune in.
To learn more details about this certification including price, curriculum and more please visit:
https://parentinghealthinstitute.com/chlld-sleep-c...