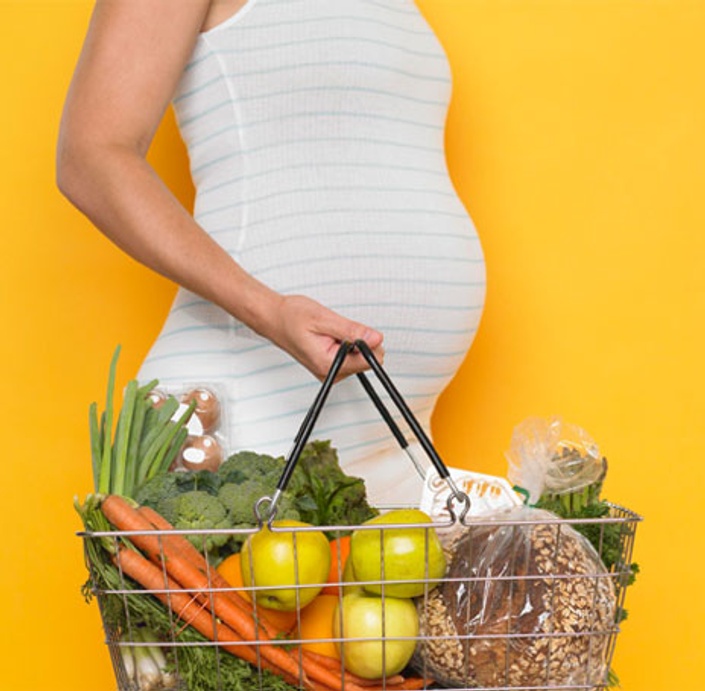 Pre and Post Natal Nutrition Coach Certification Course
Learn IPHI's Secret Recipe for Growing a Happy, Healthy Baby!
Enroll in Course
The International Parenting and Health Institute (IPHI) - formally the International Maternity and Parenting Institute (IMPI) - is pleased to announce the launch of the all new, fully revised Pre & Post Natal Nutrition Coach Certification program.
Our Approach
This program prepares maternity and parenting professionals to become Pre & Post Natal Nutrition Coaches with a holistic perspective that integrates traditional, evidence-based nutrition education with additional integrative modalities such as the bio-individuality of clients, nutrition for sleep and stress, healthy exercise/movement, and eco-friendly practices throughout the pre & post natal periods. Our focus is on a holistic approach to establishing healthy eating habits that begin during preconception and continue throughout pregnancy, postpartum and beyond. Our Pre & Post Natal Nutrition Coaches fill an important role in promoting healthy nutrition habits by educating, supporting and coaching families in response to their individual needs.
The IPHI Pre & Post Natal Nutrition Coach model utilizes a science-based approach that is also individualized and patient-centered in order to help arm our coaches with the skills, education and confidence needed in order to meaningfully connect with clients and by developing optimal full mind-body wellness. The IPHI does not believe in a "one size fits all" approach to providing nutrition education to our clients. Our emphasis is based on the idea of using 'food as medicine' and that each client has their own unique biochemical, genetic, and lifestyle individuality and that this factor should be at the foundation of creating any personalized coaching plan.
Optimal nutrition is at the root of building overall health as everything you eat affects the way the body functions and how it performs. What you eat affects how you sleep. What you eat affects your level of stress and emotional well-being. What you eat affects how you move through you day. And the examples go on and on from there. This is the reason behind our integrative approach. The health and nutrition industries are growing fast, and so is the need of passionate and dedicated nutrition coaches. The IPHI Pre & Post Natal Nutrition Coach certification program not only builds on the foundations of nutrition education basics, but also focuses on prevention and using whole, real foods for nutritional healing and lifelong health.
The IPHI Pre & Post Natal Nutrition Coach Certification Program:
Our program is a combination of online sixteen self-paced study modules and optional online calls to support your journey. Calls are recorded so you may listen if you cannot attend. You will also have access to our private online Facebook group where you will get to interact with our graduates and members represented in countries throughout the world.
Our program has been designed for birth, postpartum and health professionals who desire to begin or expand their knowledge and career working with preconceiving, prenatal, and postpartum families to provide nutrition coaching, education, support and resources in order to specifically meet their nutrition goals. This is a wonderful addition for any maternity/parenting professional who is currently working with new and expecting moms and is a wonderful complimentary program for sleep consultants, lactation consultants/educators, doulas, baby planners, newborn care specialists, pre and post natal yoga instructors, health coaches, family coaches, parenting coaches, nutritionists and more.
Graduates from the IPHI Pre & Post Natal Nutrition Coach Certification program are trained:
Pre & Post Natal Nutrition Coaches (NOTE: this course does not grant RD/RDN status)
With an integrative holistic approach to nutrition science coupled with using the foundations of evidence-based education and case studies.
To be a part of a nutrition coach program that offers an integrative approach and includes topics such as functional nutrition, bio-individuality, supporting a healthy microbiome, nutrition for maternal sleep, psychology and stress management, emotional well-being, and green awareness.
Our program provides you the resources and tools to understand the various methodologies and when to apply them, if and when it may be necessary.
In family dynamics, temperaments, and lifestyles that may affect a client's readiness for change to foods and nutrition.
To offer an objective approach with families in order to develop healthy nutrition habits that are stage appropriate (prenatal/trimester/postpartum/etc.) for their clients' needs, lifestyle, and values.
To support, educate and prepare families during preconception, pregnancy and postpartum about the benefits of good prenatal and postpartum nutrition.
To educate and raise awareness about health, fitness, sleep, stress management etc. for mother (pre/postnatal) in relation to holistic nutrition.
To support parents prenatally and postpartum with nutrition issues and corresponding health concerns.
With an understanding of nutrition challenges and solutions.
With an in-depth look at eco-friendly nutrition practices.
With a comprehension of a Pre & Post Natal Nutrition Coach's scope of practice, boundaries to practice, and when to refer out.
To be aware of issues that involve medical attention, such as abuse, trauma and postpartum depression, in order to provide the client the proper guidance and referral.
The IPHI Pre & Post Natal Nutrition Coach Certification Program also includes:
Continuing education.
A basic guide on how to start or manage your Pre & Post Natal Nutrition Coach Business with an optional add on extended course if needed.
Support for nutrition coaches (both our graduates and current students) through our private online forum to collaborate with and get support on nutrition cases as they arise.
Live interaction with the instructors on a weekly basis.
A multi-cultural international classroom.
Continuous support during and after the course with monthly on-line calls.
The IPHI Pre & Post Natal Nutrition Coach Certification Program Curriculum:
The Role of the Pre & Post Natal Nutrition Coach
Expectations
Code of Conduct
Scope of Practice
Liability
Contracts
The Six Stages of Readiness for Change and How to Work with each stage
Client Assessment/Questionnaire
Fundamental Coaching Skills
Goal Setting/Motivators
Working with Client's Learning Style
Overcoming Obstacles
Maintenance
Time Management
A review of the various nutritionist roles: medical and non-medical
Anatomy and Physiology of the Pregnant Woman
Food as Fuel & A Nutrient Dense Diet
Vitamins and Minerals
Digestion, Bio-individuality, and Supporting the Microbiome
Food: Organic vs Conventional vs GMO
Herbs and Supplements: Synthetic vs Natural
Nutrition for Fertility, Pregnancy, Postpartum and Baby
Breast vs Formula
Eating for Special Considerations (i.e., gestational diabetes, morning sickness, etc.)
Specialized Dietary Concerns/Diets
A basic review of all the nutrition methods and controversies industry
Creating and Working with a Customized Plan
Mindful Eating
Food allergies / sensitivities
Common ailments and nutrients
Nutrition for Sleep and Stress
Case Study Reviews
Business Basics
AND more!
---
Get Started Now!


Your Instructor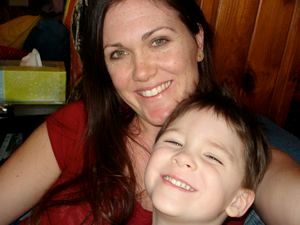 Rebecca Burditt, CNC, CGP, IBCLC

Rebecca is a passionate advocate for women's health and is dedicated to promoting wellness within her family, to her clients, and the global community as a whole. As an International Board Certified Lactation Consultant (IBCLC), Certified Nutrition Consultant (CNC), Certified GAPS™ (Gut & Psychology Syndrome™) Practitioner, and Postpartum Doula - along with a multitude of other trainings and certifications she holds - Rebecca is pleased to be a practicing part of the pre- and postnatal holistic living community.
While pursuing her degree in Nutrition Science, Rebecca decided to take her love of health and fitness to the next level. She trained and taught as a Feminine Movement Instructor at S Factor Los Angeles and became formally trained in both classical and contemporary Pilates through Pilates Sports Center in Encino, CA. Passionate about her work, she then continued instructing clients privately and at other movement studios throughout the Los Angeles area for many years.
In 2004 Rebecca became a mom for the first time following the birth of her first son. Although she experienced a relatively easy transition into motherhood, that was certainly not the case four years later following the birth of her triplets. Noticing a serious gap in quality and consistent evidence-based education and support during the prenatal and postpartum period, Rebecca decided to shift her focus and fully immerse herself in the world of preconception, pregnancy, birth, and beyond.
In addition to the above mentioned professional titles she currently holds, Rebecca has also studied with the International Parenting & Health Institute since 2013 in both the Maternity Nutrition Coach and the Holistic Maternity & Parenting Health Practitioner certification programs. She passionately does NOT believe in a "one size fits all" approach and for that reason uses a fully integrative approach in her teaching and respects the biodiversity and unique lifestyle of each individual. As a mother who has birthed and breastfeed five children herself, she understands how amazing this period can be with the right kind of education and support. Her goal is to educate, inspire, empower, and support families (all with some fun mixed in) as they transition into parenthood.
Rebecca currently resides in Santa Barbara County, CA with her family and runs her own private wellness practice. She is the founder of Mama Thrive - a space dedicated to providing Holistic Wellness for the WHOLE Family.
Course Curriculum
Module One: Introduction to Pre & Post Natal Nutrition Coaching
Available in days
days after you enroll
Module Two: Fuel - Carbohydrates, Proteins, Fats, & Energy Metabolism
Available in days
days after you enroll