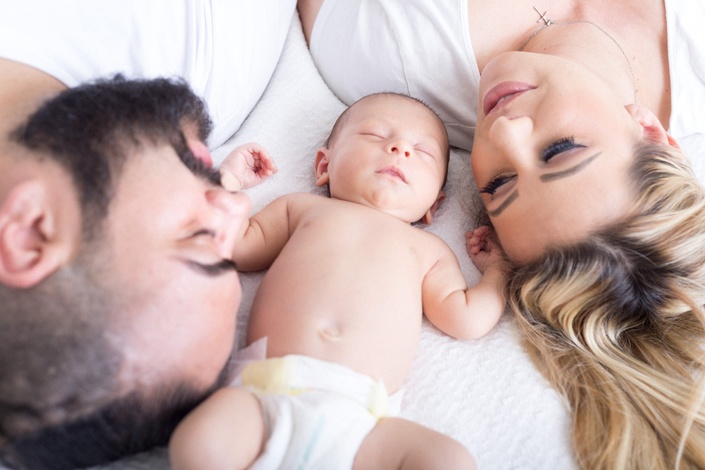 Maternity & Child Sleep Consultant™ Component One
Holistic Pregnancy & Child Sleep Consultant Certification: Introducing a Holistic Approach to Sleep that Begins Before Baby is Born
Enroll in Course
Maternity and Child Sleep Consultant
If you are interested in becoming a highly skilled and transformational holistic maternity and child sleep consultant to support families, we are the first organization to pioneer a holistic no sleep training team based approach in 2012 that begins during pregnancy, extends to toddler and includes a strong focus on parental/caregiver physical and emotional well-being.
Rather than choosing a baby led vs parent led approach, we support a team led approach that addresses and supports everyone's needs in the entire family dynamic.
Introducing the first developed, launched and one of its' kind Holistic Approach to Child Sleep that Begins Before Baby is Born based on our founder Mar De Carlo's Holistic Science of Sleep Method and book "Awakening Through Sleep."

Mar says, "Our children's bodies do not need to technically be "trained" to sleep. By nature's design, human bodies are already programmed to sleep and will do so if we support the process.
Children go through various stages of sleep development similarly to walking, eating, talking etc…and most often there are many health and lifestyle factors, in addition to unrealistic expectations parents are unaware of getting in the way sleep."
The HSS Method does not believe in a "one size fits all" or "sleep training" approach to sleep consulting. Instead we use what our founder Mar has coined as "Sleep Optimizing" strategies to thoroughly investigate and address imbalances in optimal human function (physical, mental, emotional) and external forces (social, cultural, environmental) that inhibit sleep and may lead to adult and child sleep challenges during pregnancy, parenting during infancy and beyond.
By examining the entire context for sleep – the physical, emotional, social, developmental and environmental factors – we address the sleep needs for the family with a minimum of frustration for both parents and children and teach our sleep consultants not only to understand the natural factors that regulate and influence sleep through a child's various stages of development but also learning from the child. Often parents and professionals rely so heavily and get hyper focused on books and rigid methods that they overlook what their child is teaching them about sleep. The child is also a book that is providing us information we must consistently learn from. Children teach and guide us just as much as we do them. We just have to tune in.
Who Is This Program For?


Our course was created and designed for anyone who wants to become a maternity and child sleep consultant using our holistic integrative approach.
Our program prepares you to work with, address, and resolve a variety of pregnancy and child sleep issues ranging through an in depth evaluation applying our Holistic Science of Sleep Method which takes on a Team Based approach for every family. In addition, our program provides comprehensive business training so you feel prepared and confident to start or expand your business.
Our Maternity & Child Sleep Consultant online certification program consists of two components with a total of 32 modules combined and also compliments and expands the work of Doctors, Sleep Technicians, Pharmacists, Personal Trainers, Yoga Instructors, Child Sleep Consultants, Nurses, Nannies, Naturopaths, Doulas, Childbirth Educators, Newborn Care Specialists, Birth Professionals, Postpartum Professionals and much more.
If you are already a certified child sleep consultant through another organization and want to learn our approach to support your continued education with our holistic science of sleep method approach, we have an exclusive price offer through our enrollment.
The Structure of Our Programs
Our Maternity and Child Sleep Program is an online program combining self-directed modules and live classes.
HOW OUR PROGRAMS WORK
ONLINE INSTRUCTION
All of our courses are taught online. All you need is Internet access to login and be part of each class.
LIVE VS. SELF-DIRECTED VS. COMBO?
We offer two types of courses. Depending on the course we offer one, or both options.
Live: a date is selected among participants a few weeks before the start of classes. During this live interactive call you can ask questions as needed. Each class is recorded though so even if you miss it, you'll still be able to listen to it at your convenience!
Self-Directed: all sessions are pre-recorded and you are given access to the new modules as you complete each one within a times period. You will email your instructor, or attend a weekly/monthly conference-call with the instructor, to ask any questions you may have.
Combo: Many of our course include a combination of self-directed and live programs.
There are two main components required to obtain certification:
Component One is a combination self-directed online and online weekly support live course introducing you to your role as a holistic coach and all aspects of sleep in your sleep consulting work. On average participants complete component one within four months however this depends on each participant's learning style and time availability so for some it may take longer.
Component Two is a live online four month program (offered three times a year January, May and September) where participants have an opportunity to take all they have learned from Component One and apply it in case study work that is covered each week for 16 weeks. We will explore many specialized and standard cases utilizing the knowledge and skills gained in Component One.
There are online course modules that may be completed at your convenience, and live weekly support and discussion calls.
Course Deadline
Participants have one year to complete our program.
Course Requirements
Upon completion of Components One and Two, students receive a Certification to become Certified Maternity & Child Sleep Consultants and are considered graduates of the full IPHI Maternity & Child Sleep Consultant Program.
Students may obtain their full certification upon completion of Components One and Two.
Participants must complete all course requirements which include completion of assignments, final project and practicum work. More details of our course requirements can be found in our course terms and conditions upon enrollment.
Online Weekly Live Support Calls are available for 10 months each year and are available to you for support. Ask us any questions If you cannot attend live online weekly calls, you have the option of emailing us your questions. You will receive the class recording each week class is held.
Additionally, our Facebook group is also available for support from our graduates and current students.
To receive more information, including price, curriculum and testimonials and star graduates, or to enroll please visit our main website: International Parenting & Health Institute

Your Instructor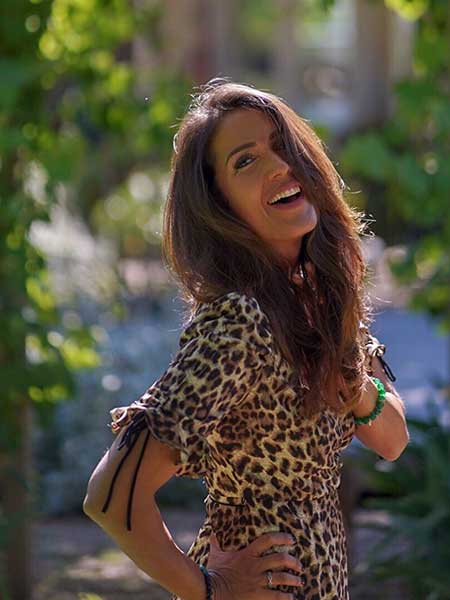 IPHI's founder, Mar De Carlo (formerly Mary Oscategui prior to 2017) is also the founder of the Association of Professional Sleep Consultants, International Academy of Baby Planner Professionals, Business Sanctuary and Physical Awakening Yoga School.
She has a wealth of training and experience, over 25 years and is known for her creative, cutting edge and integrative approach connecting and bridging systems in a variety of industries across the globe that have transformed thousands of lives in 59 countries in 10 languages.
She is an innovative curriculum developer and has developed high quality evidenced based curriculums since 2009. Mar educates and trains professionals to start, expand and grow businesses that transform lives through a unique holistic integrative approach which she introduced and pioneered to all the companies she has founded. This includes supporting professionals to personally develop and overcome challenges while accomplishing their business, personal and financial goals. Clients enjoy working with her because of her strong optimistic mindset, boundless energy, practical solutions and empowering holistic approach that has been proven effective and long term. Doctors, Naturopaths, Midwives, Nurses, Lactation Consultants, Behavioral Therapists are just a few examples of the many professionals, Mar has trained. In addition, she is also highly skilled with professional industry standards, scope and boundaries to practice and business mastery. Many have been so inspired by Mar that they have gone on to follow in her footsteps. Below are a few of Mar's contributions to several parenting and health industries:
Mar introduced the first certification program to the Baby Planner professional industry and authored the first book on the baby planning industry entitled "The Baby Planner: A Guide to Becoming a Baby Planner and Starting Your Own Business." In her book, for the first time ever, the role of a baby planner and a baby planner's scope of practice was definitively defined. The popularity of her book resulted in a second edition entitled "The Baby Planner Profession: What You Need To Know! The Ultimate Guide and Resource For Baby Planner Professionals" that is now available in paperback. Following that she released her second book, "Green Body, Green Birth" and in 2020 she released her third book, "Awakening Through Sleep: a transformational and spiritual guide to adult, pregnancy and child sleep."
Mar introduced the first Holistic Pregnancy & Child Sleep Certification in 2012 to the Child Sleep Consultant industry training professionals and raising an incredible amount of awareness to vital stages of development pre-birth as well as important subjects that, prior to Mar, were not being considered or evaluated as part of the child sleep consultant-client relationship. This led Mar to pioneer her Holistic Science of Sleep Method for Adult & Child Sleep.
Mar also is the first to launch an Eco-Maternity Consultant & Greenbirth Educator certification program, expanding coaching professionals knowledge and skill-set for non-toxic living.
Mar became the first in to develop and launch Holistic Pre-Post Natal Coach Certification program in 2013 expanding coaching professionals holistic nutrition knowledge and skill-set for working with clients throughout pregnancy and postpartum.
Mar's extensive background and experience is rich and diverse. As a result she brings a wealth of talent as an Entrepreneur, Artist, Educator, Curriculum Developer, Author, Life & Business Coach, Dancer, Fitness Instructor, Yoga Instructor, Singer, Actress and Mother with a multitude of certifications, training, management under her belt and over twenty-five years' experience.
She is known for her holistic, creative, unconventional, cutting edge integrative approach connecting and bridging many systems and approaches in a variety of industries that have touched thousands of lives throughout fifty-nine countries around the world.
Born and raised in Queens, NY, Mar has been living life to the fullest, working and artistically expressing herself since the age of ten. She calls herself a learning junkie and has pursued over two dozen training programs in a multitude of fields including: health coaching, fitness, yoga instruction, group exercise, personal training, pilates, pregnancy, business, film and radio, performance arts, management, education, psychology, relationship coaching, parent coaching, personal development, singing, acting and dance.
Her creativity and zest for learning and growth led her to successfully develop a variety of international professional online training certification programs in the pregnancy, parenting, health, business yoga and dance industries that integrate all aspects of life and holistic living.
She has overcome countless challenges throughout her life; using each as stepping stones to not only form the person she today but to also help others overcome their challenges in the most practical, holistic, sustainable, inspirational and transformative way.
Mar has been interviewed and published in a number of publications such as US News & World Report, has made a variety of television appearances including Good Morning America. She has also served as an SBDC small business adviser and a board member of the Fairfax Chamber of Commerce.
She enjoys advising and coaching businesses and entrepreneurs, expressing herself through a variety of artistic avenues and developing top notch curriculum programs providing the ultimate learning experience including a powerful gateway for personal, spiritual and social growth