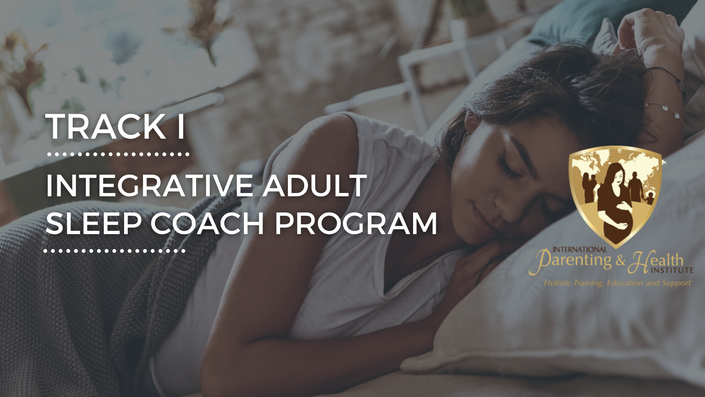 Integrative Adult Sleep Coach Certification Program - Track I
Our course prepares professionals to holistically work with, address, and resolve a variety of adult sleep issues.
Enroll in Course
INTEGRATIVE ADULT SLEEP COACH CERTIFICATION PROGRAM
SUCCESSFULLY WORK WITH, ADDRESS, AND RESOLVE A VARIETY OF ADULT SLEEP ISSUES.
We are the first organization to introduce the first Integrative Adult Sleep Coach Certification in 2015 to the Adult Sleep Coach Professional industry training professionals and raising an incredible amount of awareness to vital subjects that, at the time, were not being considered or evaluated as part of adult sleep coach-client relationship. This led us to introduce our Holistic Science of Sleep Method for Adult & Child Sleep.
Our course prepares professionals to work with, address, and resolve a variety of adult sleep issues ranging from insomnia to anxiety to chronic pain and based on our founder, Mar De Carlo's Holistic Science of Sleep Method approach.
OUR CURRICULUM INCLUDES:
Holistic Science of Sleep Method ™
Physical Awakening Method
Top Three Keys for Adult Sleep Coaching Success
Adult Sleep Science
Adult Sleep Challenges Causes & Effects
Sleep Solutions for Common Adult Sleep Issues: Insomnia, Circadian Rhythm Disorder, Anxiety, Chronic Fatigue, Restless Leg, Breathing Disorder and much more.
How to Work with Adult Sleep Medical Issues
Sleep Safety
Sleep Environment
Sleep Evaluations/Assessments
Adult Sleep Foundations
The Adult Sleep Plan that will work for most cases
Neuroscience and Neurophysiology of sleep
Sleep Psychology
Biology of Belief
psychoneuroimmunology
The Stress Response
The Relaxation Response
The Power of Breathing
Stress Reduction Techniques
Motivational Interviewing
Non-Violent Communication
Sleep Nutrition
Integrative Techniques
Stable and unstable sleep: Cardio-pulmonary coupling
Heirloom sleep (Sleep in pre-industrial societies)
Sleep-dependent learning and memory consolidation
Functional integration and sleep
Pregnancy Sleep
Menopause & Sleep
Teen Sleep
The difference between a Coach and Consultant
Scope and Boundaries to Practice
How and When to Refer Out
The Holistic Approach to Learning
Communication Skills Active Listening
The Power of Silence
The Role of Powerful Questioning
Readiness for Change
Conflict Resolution
Practical Case Study Application
How to Coach, Present Classes and Group Workshops
How to Start, Expand and Grow Your Adult Sleep Coach Business
Your Ideal Client
Developing Your Vision and Mission
Branding
Website Design
Marketing & Advertising
Sales and Pricing
Trademark and Copyright
Managing Competition
Creating Your Services
Time Management
Work-Life-Health Management
Contract Agreements
Collaboration
The International Parenting Institute™ (IPHI), a leading health educational organization, becomes the first accredited organization to offer an online sleep program providing integrative tools and solutions for both adult and child sleep.
To learn more details including curriculum, price, testimonials or to enroll click the link to our main website and direct certification course page:
International Parenting Health Institute