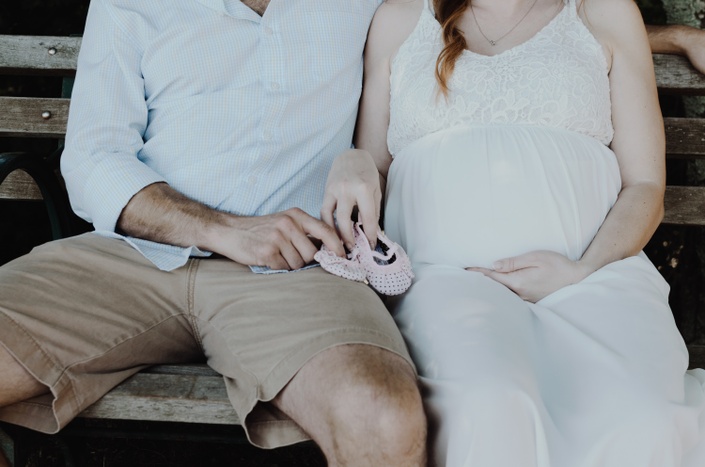 Certification Française du Baby Planner
Notre formation de baby planner (consultante en maternité) offre tous les outils pour démarrer une carrière passionnante!
Enroll in Course
S'inscrire au cours


La fondatrice Mar De Carlo
Mar De Carlo est la fondatrice et la Présidente de l'IABPP. Elle est consultante en business international et éducatrice spécialisée dans le bien-être, la forme de la femme enceinte et la santé environnementale. Elle a créé "TheBabyPlanner.com", EcoFit Mom, et Physical Awakening.
Elle est l'auteure de "The Baby Planner Profession: what you need to know! the ultimate guide and resource for baby planner professionals," et de "The Baby Planner Presents a Guide to Greenproofing Your Home".
Mar a à cœur d'informer, conseiller et soutenir les futurs et jeunes parents afin qu'ils aient connaissance de toutes les options possibles pour offrir le meilleur à leur bébé.
Mar a travaillé dans l'industrie du bien-être et de la forme pendant 17 ans et est certifiée dans de nombreux domaines. Elle est écrivaine, animatrice, éducatrice, instructrice en yoga et Pilate, coach de sport certifiée, consultante en nutrition, experte en santé environnementale et conseillère en préparation à l'accouchement. Elle a créé une nouvelle approche au baby planning basée sur l'éducation et le support émotionnel aux parents. Elle a créé et développé le premier programme de certification de baby planning
Mar conseille et dirige les professionnels du baby planning. Son enthousiasme, son inspiration, sa créativité et son savoir ont permis d'aider le lancement de nombreuses start-up dans le monde: France, Luxembourg, Argentine, Puerto Rico, Pérou, Bermudes et États-Unis. Elle aime aider les entrepreneurs pour qu'ils accomplissent leur rêves et atteignent les objectifs qu'ils se sont fixés. Auparavant Mar à managé le département fitness d'un prestigieux club de sport, puis son propre club de fitness et yoga, "Physical Awakening". Elle a aussi coordonné et managé un grand nombre d'opérations événementielles avec succès.
Your Instructor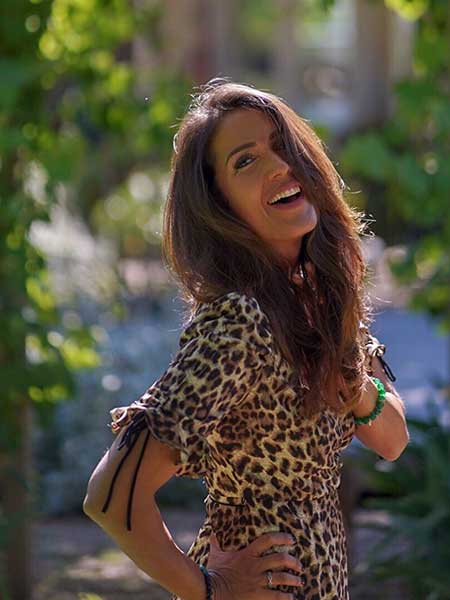 IPHI's founder, Mar De Carlo (formerly Mary Oscategui prior to 2017) is also the founder of the Association of Professional Sleep Consultants, International Academy of Baby Planner Professionals, Business Sanctuary and Physical Awakening Yoga School.
She has a wealth of training and experience, over 25 years and is known for her creative, cutting edge and integrative approach connecting and bridging systems in a variety of industries across the globe that have transformed thousands of lives in 59 countries in 10 languages.
She is an innovative curriculum developer and has developed high quality evidenced based curriculums since 2009. Mar educates and trains professionals to start, expand and grow businesses that transform lives through a unique holistic integrative approach which she introduced and pioneered to all the companies she has founded. This includes supporting professionals to personally develop and overcome challenges while accomplishing their business, personal and financial goals. Clients enjoy working with her because of her strong optimistic mindset, boundless energy, practical solutions and empowering holistic approach that has been proven effective and long term. Doctors, Naturopaths, Midwives, Nurses, Lactation Consultants, Behavioral Therapists are just a few examples of the many professionals, Mar has trained. In addition, she is also highly skilled with professional industry standards, scope and boundaries to practice and business mastery. Many have been so inspired by Mar that they have gone on to follow in her footsteps. Below are a few of Mar's contributions to several parenting and health industries:
Mar introduced the first certification program to the Baby Planner professional industry and authored the first book on the baby planning industry entitled "The Baby Planner: A Guide to Becoming a Baby Planner and Starting Your Own Business." In her book, for the first time ever, the role of a baby planner and a baby planner's scope of practice was definitively defined. The popularity of her book resulted in a second edition entitled "The Baby Planner Profession: What You Need To Know! The Ultimate Guide and Resource For Baby Planner Professionals" that is now available in paperback. Following that she released her second book, "Green Body, Green Birth" and in 2020 she released her third book, "Awakening Through Sleep: a transformational and spiritual guide to adult, pregnancy and child sleep."
Mar introduced the first Holistic Pregnancy & Child Sleep Certification in 2012 to the Child Sleep Consultant industry training professionals and raising an incredible amount of awareness to vital stages of development pre-birth as well as important subjects that, prior to Mar, were not being considered or evaluated as part of the child sleep consultant-client relationship. This led Mar to pioneer her Holistic Science of Sleep Method for Adult & Child Sleep.
Mar also is the first to launch an Eco-Maternity Consultant & Greenbirth Educator certification program, expanding coaching professionals knowledge and skill-set for non-toxic living.
Mar became the first in to develop and launch Holistic Pre-Post Natal Coach Certification program in 2013 expanding coaching professionals holistic nutrition knowledge and skill-set for working with clients throughout pregnancy and postpartum.
Mar's extensive background and experience is rich and diverse. As a result she brings a wealth of talent as an Entrepreneur, Artist, Educator, Curriculum Developer, Author, Life & Business Coach, Dancer, Fitness Instructor, Yoga Instructor, Singer, Actress and Mother with a multitude of certifications, training, management under her belt and over twenty-five years' experience.
She is known for her holistic, creative, unconventional, cutting edge integrative approach connecting and bridging many systems and approaches in a variety of industries that have touched thousands of lives throughout fifty-nine countries around the world.
Born and raised in Queens, NY, Mar has been living life to the fullest, working and artistically expressing herself since the age of ten. She calls herself a learning junkie and has pursued over two dozen training programs in a multitude of fields including: health coaching, fitness, yoga instruction, group exercise, personal training, pilates, pregnancy, business, film and radio, performance arts, management, education, psychology, relationship coaching, parent coaching, personal development, singing, acting and dance.
Her creativity and zest for learning and growth led her to successfully develop a variety of international professional online training certification programs in the pregnancy, parenting, health, business yoga and dance industries that integrate all aspects of life and holistic living.
She has overcome countless challenges throughout her life; using each as stepping stones to not only form the person she today but to also help others overcome their challenges in the most practical, holistic, sustainable, inspirational and transformative way.
Mar has been interviewed and published in a number of publications such as US News & World Report, has made a variety of television appearances including Good Morning America. She has also served as an SBDC small business adviser and a board member of the Fairfax Chamber of Commerce.
She enjoys advising and coaching businesses and entrepreneurs, expressing herself through a variety of artistic avenues and developing top notch curriculum programs providing the ultimate learning experience including a powerful gateway for personal, spiritual and social growth
Course Curriculum
Module 1: introduction et métier de baby planner
Available in days
days after you enroll
Module 2: Le business de la baby planner
Available in days
days after you enroll